---
"A Place Where You Belong"
Welcome to the Apopka Seventh-day Adventist Church.
We at the Apopka Church desire to connect with God and with others and to foster a sense of community. We are confident that we have plenty of ministry opportunities to help you find the connections that will bring joy and fulfillment to your life.
Please join us this Sabbath for our worship service at 11:00 AM. We preach Jesus Christ and Him crucified (1 Corinthians 2:2), and we trust Him for our salvation. We also believe that He is coming again soon to take us to our eternal home.
We hope to see you in our fellowship. We think you will experience a warm, loving environment in our church family where you will find acceptance, hope and encouragement.
The Apopka Church family can be, for you, a place of new beginnings.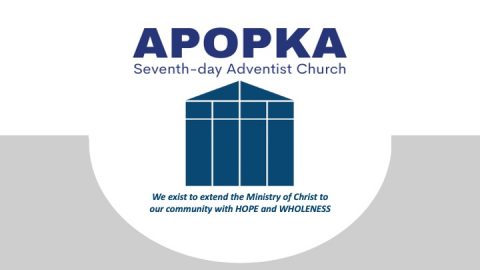 Watch Adventist Networks